Audio Alert System- Pedestrian Safety
Audio Alert Speakers are designed to prevent injury and promote workplace safety. They are activated off a trigger and play a recorded Message or Sound.
Messages such as "Warning, Forklift Operating" or "Caution Gates Closing" or "Evacuate the Area".
With our range of triggering mechanisms (Vehicle detectors, Pedestrian detectors, Time clocks) as well as Customized Voice Message Software, Control1 NZ can design your end-to-end Audio Alert System
---
4 Way Triggerable Audio Warning Speaker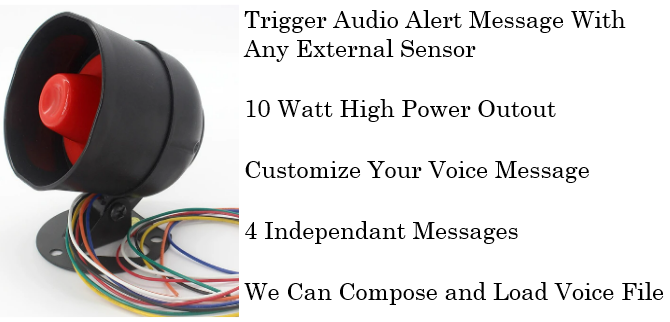 ---
7 Way Triggerable Voice Message Speaker
- Industrial Grade, Durable Aluminum Case with Built in Class D 10 Watts Amplifier.
- Supports MP3 with 8MB Flash Memory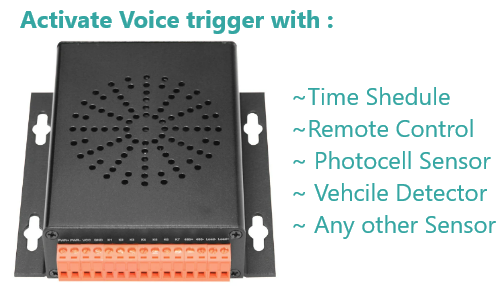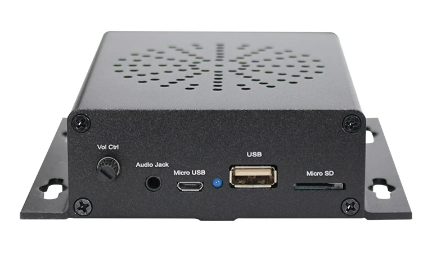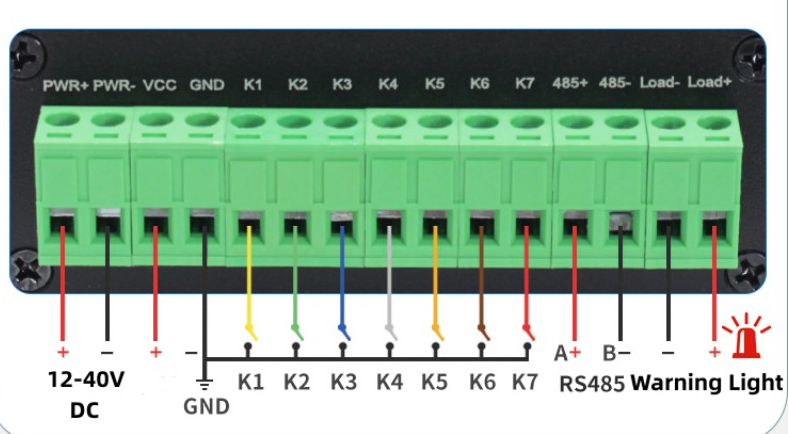 ---
7 Way Triggerable Industrial Warning Speaker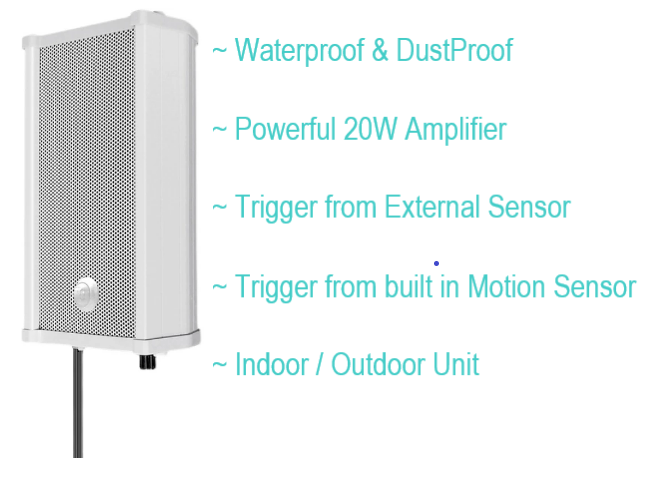 ---